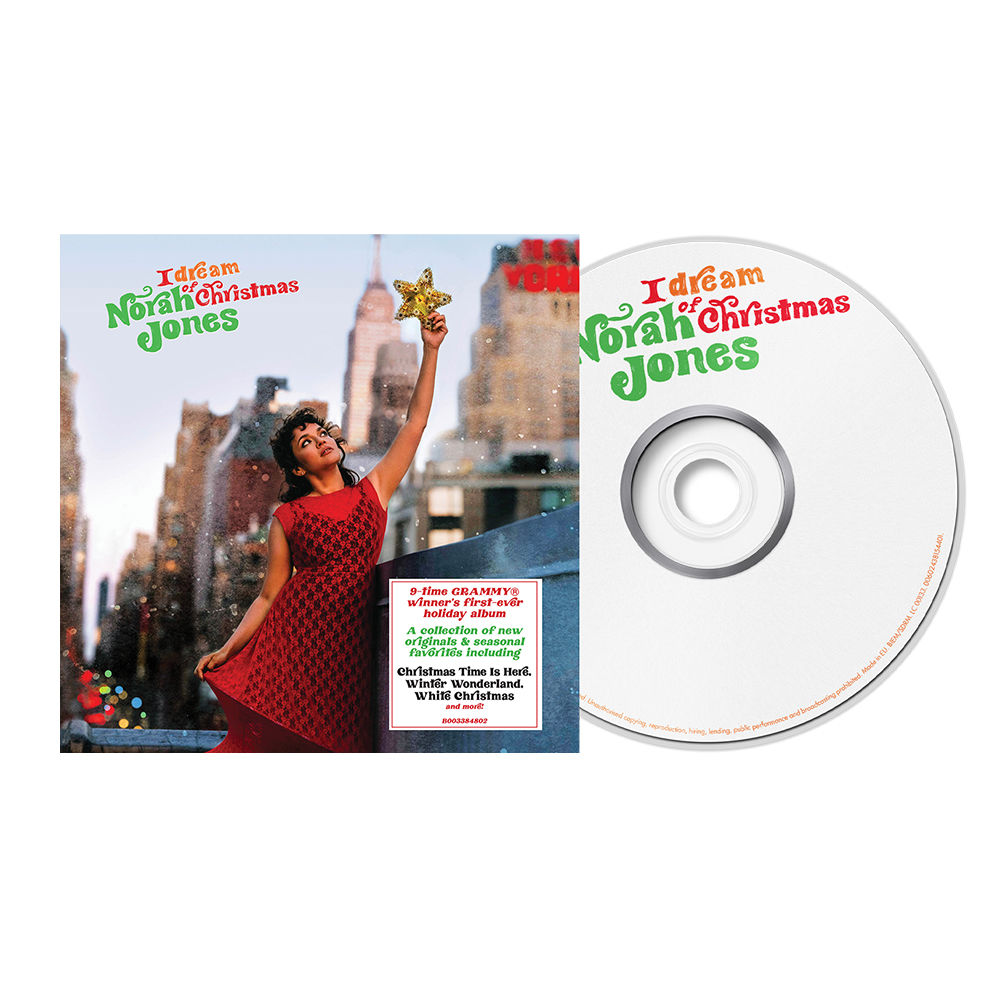 Artist: 
I Dream Of Christmas' CD
1 x CD, digisleeve, 8pg booklet
Norah Jones has been a steady voice of warmth and reassurance for nearly 20 years since her cozy 2002 debut album Come Away With Mebecame a familiar musical companion for millions of people around the world. Now the 9-time GRAMMY-winning singer, songwriter, and pianist has made her first-ever holiday album with I Dream Of Christmas, a delightful and comforting collection of timeless seasonal favorites and affecting new originals that explore the complicated emotions of our times and our hopes that this holiday season will be full of joy and togetherness. Among the album's many pleasures are Norah's playful reinvention of The Chipmunk's "Christmas Don't Be Late," which is given a languid beat and swaggering horns. Other highlights include uplifting originals like "Christmas Calling (Jolly Jones)," and sublime versions of "White Christmas," "Blue Christmas," "Winter Wonderland," and "Christmas Time Is Here." I Dream Of Christmas was produced by Leon Michels, and features an excellent cast of musicians including Brian Blade on drums, Tony Scherr and Nick Movshon on bass, Russ Pahl on pedal steel guitar, Marika Hughes on cello, Dave Guy on trumpet, Raymond Mason on trombone, and Michels on saxophone, flute, percussion, and more.
Tracklist:
Christmas Calling (Jolly Jones)
Christmas Don't Be Late
Christmas Glow
White Christmas
Christmastime
Blue Christmas
It's Only Christmas Once A Year
You're Not Alone
Winter Wonderland
A Holiday With You
Run Rudolph Run
Christmas Time Is Here
What Are You Doing New Year's Eve?
I Dream Of Christmas*
Last Month Of The Year*
I'll Be Home For Christmas* 
Formats: