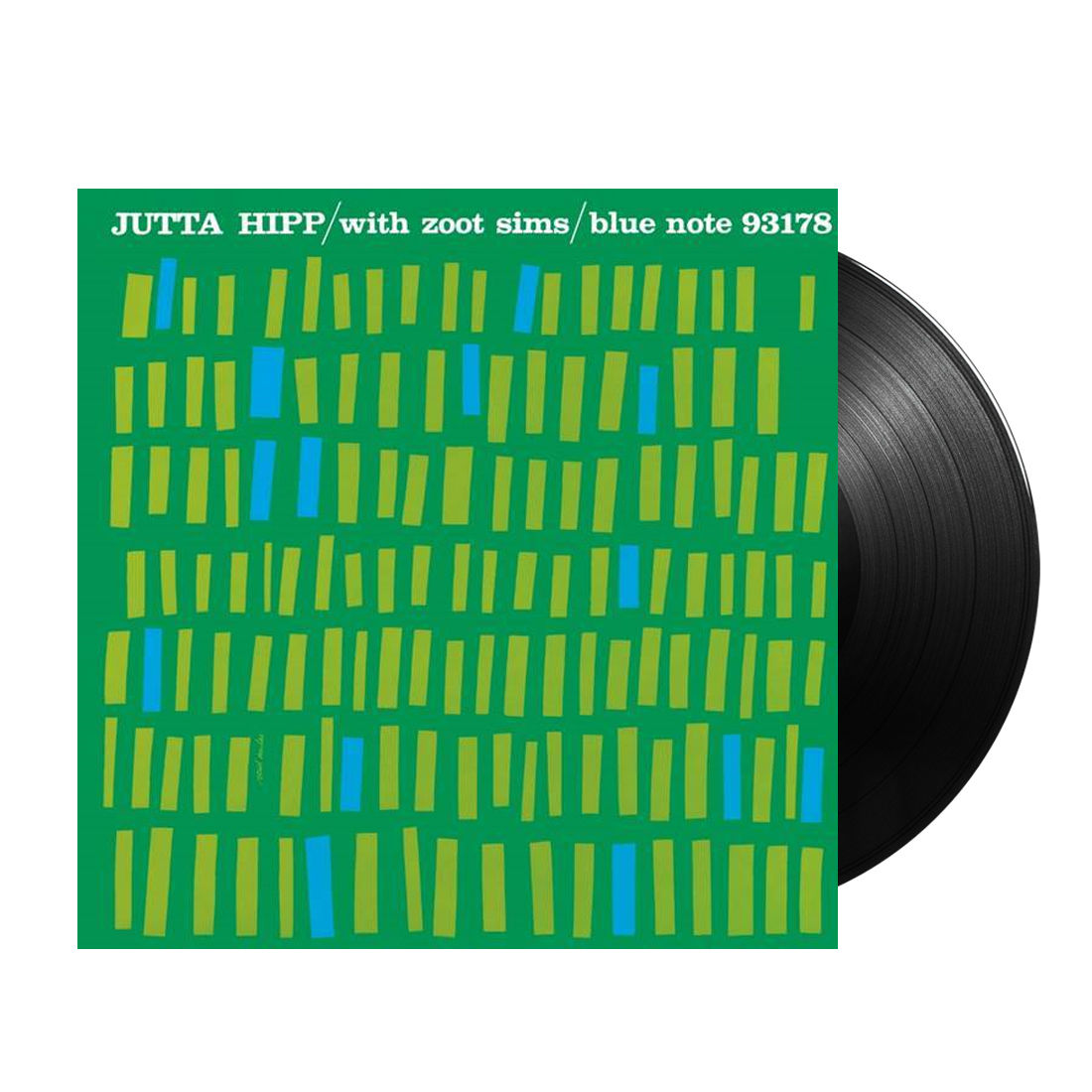 Artist: 
Jutta Hipp With Zoot Sims
German pianist Jutta Hipp remains one of the most-intriguing yet little-known figures in Blue Note history. A unique and short-lived presence on the NYC Jazz scene in the mid-1950s, Hipp moved to the US with the aid of critic Leonard Feather and recorded a series of Blue Note releases that culminated with Jutta Hipp With Zoot Sims, a sublime date with the feeling of high-level blowing session featuring tenor saxophonist Sims, trumpeter Jerry Lloyd, bassist Ahmed Abdul-Malik, and drummer Ed Thigpen. Highlights of the set include the uptempo opener "Just Blues" and gorgeous ballad "Violets for Your Furs," and the album—which features a seminal graphic cover design by Reid Miles—turned out to be her final recording as Hipp left the music scene shortly thereafter.
This Blue Note 80 Vinyl Edition is all-analog, mastered by Kevin Gray from the original master tapes, and pressed on 180g vinyl at Optimal.
Tracklist:
A1: Just Blues
A2: Violets For Your Furs
A3: Down Home
B1: Almost Like Being In Love
B2: Wee-Dot
B3: Too Close For Comfort
Formats: